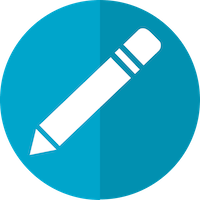 Editing Services


I critique short stories and novels—parts or the entirety. I provide very thorough feedback, targeting line-level edits and/or how the piece is working as a whole. Below are the kinds of editing I do and my rates. Contact me if you'd like more information or if you'd like to set something up.
Comprehensive Critiques
A comprehensive critique is a combination of line level and developmental feedback (see below for those distinctions). This is the most thorough and most helpful kind of critiquing, and it constitutes the vast majority of the critiquing I do for short stories and chapters. $45/hour; usually at a pace of 8-10 pages an hour.
Beta Reads
If you've finished a novel and need a reader to give you a holistic assessment of what's working and what isn't, then I can help you out. A beta read is a developmental edit of the whole story. I charge $40/hour, and I point out plot holes, character inconsistencies, and places where you might be losing reader (agent/publisher) engagement. I give youcomments at the end of every chapter and an overall assessment of the novel. My rate typically ends up somewhere around $2.00 a page. My turnaround depends entirely on how many beta reads I have on deck. Inquire for my current schedule.
Developmental Feedback
This is holistic assessment. I look at the story's pacing, characters, and plot, with an eye on the story's being engaging and emotionally moving. I charge $40/hour and work at a pace of 15-20 pages an hour.
Line Editing
I focus on polishing sentences, condensing, commenting on word choices, improving rhythm, pointing out inconsistencies in voice, but no whole-level feedback. $35/hour
Proofreading
I focus on grammar, spelling, and punctuation only; no comments on the ideas, the story, the development, the rhythm. $35/hour, and generally, I move at a pace of about 20 pages an hour, depending on the kind of text.